LENOX: 10 WAYS
It's more than just a towel; find out how we're using ours.
The All-Purpose, Wearable Towel.
10 ways to use lenox
1. BEACH TOWEL + SWIMMING
Bulky towels, be gone. we bring gilded arrow along, whenever and wherever we GO, year-round. GREAT as blankets, SCARVES, POST-SHOWER WRAPS, TO TIE YOUR HAIR up & DE-FRIZZ or simply as apres-swim towels. best part ? Lenox is light as air to tote around.
2. WRAP + ACCESSORY
drop everything & HEAD TO the beach. just tie Lenox around your waist or chest and you're ready to go. no clothes necessary.
FOR the colder months lenox is a great additional layer TO your wardrobe. the crochet paneling & fringes make thIS THE perfect scarf or wrap when you're on holiday. we USE lenox when we're not sure what light COat to grab and it pulls anY outfit together.
3. BLANKET + THROW
we use them daily as blankets AND they're so cozy we sleep with them at night. perfect for instant warmth & comfort when traveling. as a throw, you will find a lenox luxury towel that matches whatever color palette, to elevate any space.
4. BATH TOWEL
lenox is both CHIC and useful. BUTTERY soft AND lightweight, this towel absorbS water quickly and drIES fast, ideal for YOUR home bathroom or spa & PERFECT WHEN WASHING YOUR FACE.
Loomed towels are a luxe, lightweight alternative to standard towels—they'll revive your bath routine and bring an invaluable element to your self-care practice.
5. TRAVEL COMPANION
Our towels are built to travel—toss one in your carry-on to ward off mid-flight chills, and it'll double as a light layer throughout your trip and be ready for leisure opportunities.
6. BABYCARE
Wrap your baby up for after bath naps. The perfect beach towel for mama & baby, folds up small & fits into any size purse. no more sweating during naps with our organic cotton material and all natural dyes.
"I can't believe how fast it dries, a baby must-have! A beach essential-towel-blanket-in-one. Sand doesn't get stuck on it and its even big enough to swaddle him up and blocks out the sun." Anna G. Maui, Hawaii |Mother of six
7. HOME DECOR + ROOM REFRESH
Time spent at home is sacred but daily routines can be made more meaningful by using well-crafted textiles that are equally beautiful & practical.
upgrade your everyday feel, Gilded arrow looks at home—anywhere. The easiest way to add some color, texture and comfort to every areA of your space.
8. YOGA + GYM
the perfect way to stay dry, with lenox as the perfect LIGHTWEIGHT towel around your neck. for IMPROMPTU yoga AT THE BEACH OR watching the sunset at THE PARK, EVERYTHING IS made easy with THIS ABSORBENT LUXURY TOWEL on hand.
9. PICNIC + ADVENTURE BLANKET
you never know when OR where you want to make yourself at home. so bring lenox ALONG, JUST IN CASE you NEED A PLACE TO REST ON THAT HIKE OR lounging at festivals and outdoor events. —you're even set if it starts to sprinkle.
10. THE PERFECT GIFT
IN A WORLD LACKING CONNECTIONS, GIVE THE GIFT OF BEING PRESENT. WITH GILDED ARROW YOU CAN RELISH IN EVERY MOMENT & ALWAYS BE PREPARED FOR YOUR NEXT MOVE WITH OUR LUXURY TOWELS
What makes GA luxury towels unique?
+ OUR towels are ULTRA PLUSH & made of the most luxurious material in the world. each textile gets better + BRIGHTER With EVERY WASH.
+ DESIGNED WITH timeless, TRAVEL-INSPIRED COLOR PALETTES, GILDED ARROW IS deeply rooted in tradition. The family artisans that handloom our towels have been crafting these beautiful textiles for centuries.
+ every GILDED ARROW piece comes from a thoughtful, considered place, starting from scratch with natural dyes. the sustainable production process IS FINISHED WITH A BATH IN OLIVE OIL.
+ An appreciation for craftsmanship & quality comes through in every hand-finished detail. our luxury towels are not delicate or fragile—but rather, beautiful textiles made to be used & well-loved.
the authenticity of our organic cotton TURKISH Towels, will make them become your treasured essentials.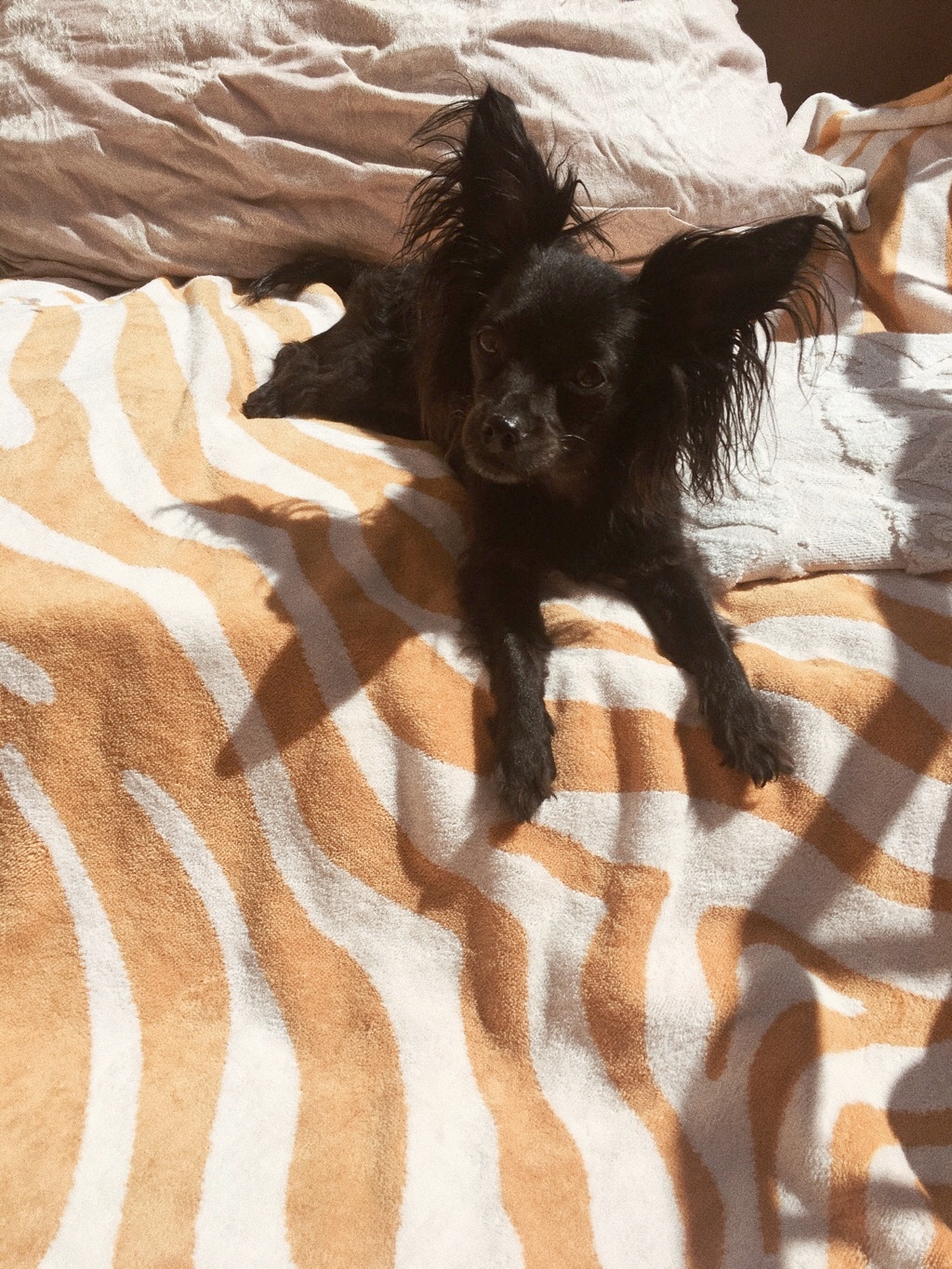 + DON'T FORGET THE PETS !
lenox is more than double-the-size of a regular towel & IS machine washable. so, our DURABLE luxury towels are ideal for protecting that corner of the couch where your fur BABY always curlS up.
Shop the lenox luxury towel